HPSA App Download Links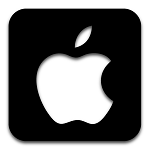 While our app is in Beta testing you will need to turn Unknown Sources on to download it. You should turn it back off when done.
If you have questions, please check with your team manager.


Android:
1. Navigate to Setting > Security.
2. Check the option "Unknown sources".
3. Tap OK on the prompt message.
4. Select "Trust".
Open In YouTube
iPhone:
1. Navigate to Settings from your Home Screen.
2. Tap on General.
3. Tap on Profiles.
4. Tap the name of the distributor under the Enterprise App section.
5. Tap to trust.
6. Tap to confirm.
Open In YouTube